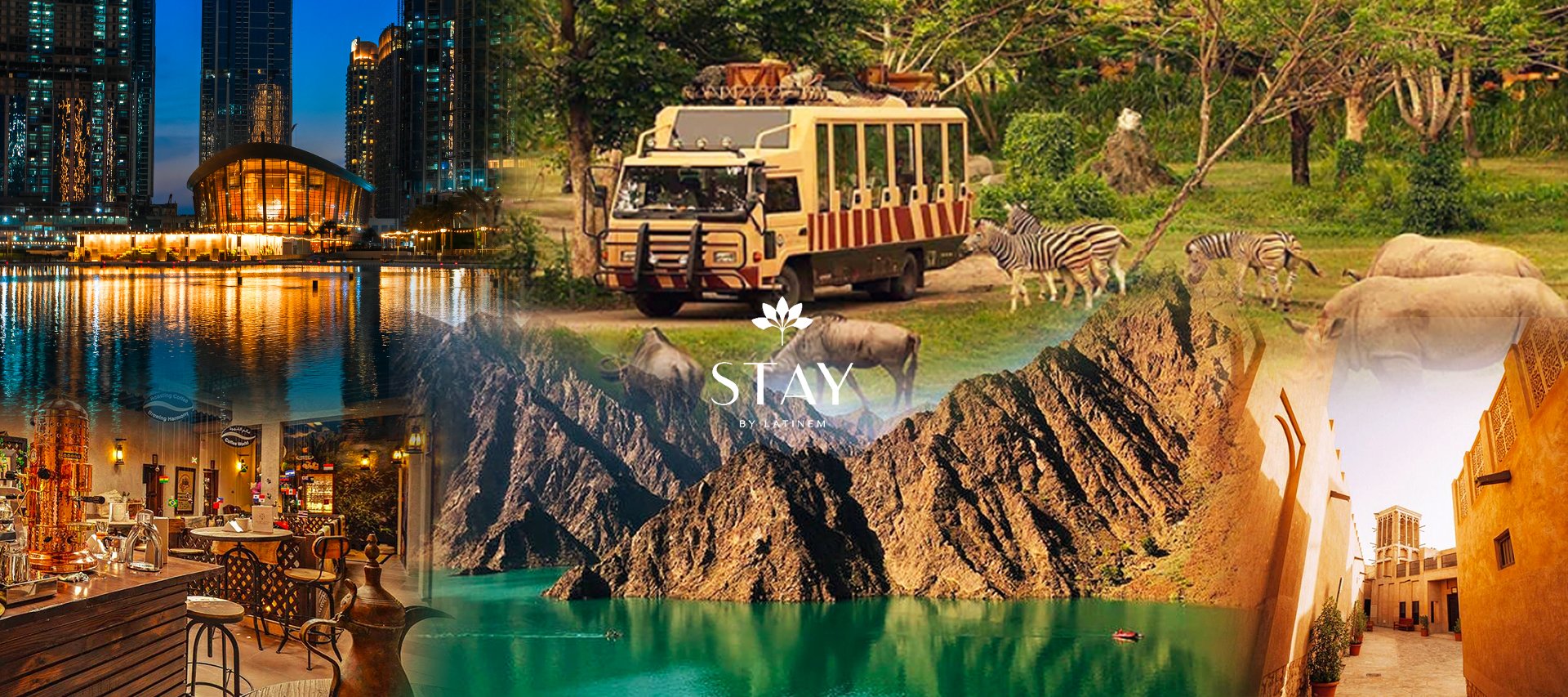 When one thinks of Dubai, the mind typically conjures images of towering skyscrapers, luxurious malls, and man-made islands. While these iconic landmarks certainly define Dubai's skyline and reputation, this vibrant city has much more to offer beyond the glitz and glamour. Dubai is a city of contrasts, where modernity meets tradition, and amidst the bustling urban landscape, lie hidden gems waiting to be discovered. In this guide, we invite you to explore the lesser-known, beautiful, and culturally rich destinations in Dubai that often escape the tourist spotlight.
If you're planning a visit to Dubai and looking for the perfect place to stay, consider the exceptional accommodations offered by Stay Holiday Homes. Our selection of holiday homes in Dubai includes Dubai vacation homes and holiday rental homes that provide the ideal blend of comfort and convenience. Whether you prefer holiday apartments rental in Dubai or vacation rental apartments in Dubai, our furnished short stay apartments in Dubai offer a fantastic home away from home. As one of the leading holiday home companies in Dubai, we ensure your stay in this vibrant city is nothing short of extraordinary. Experience the best of Dubai with the comfort and luxury of Stay by Latinem, while you explore these lesser-known beauties of Dubai.
Al Fahidi Historical Neighborhood: A Journey Through Time
Tucked away in the heart of Dubai's bustling Bur Dubai district, the Al Fahidi Historical Neighborhood offers a serene escape into the city's past. This labyrinth of narrow alleyways, wind towers, and traditional Emirati architecture dates back to the late 19th century. Here, you can wander through the beautifully restored heritage houses, which have been converted into museums, galleries, and cultural centers. The Dubai Museum, housed in the Al Fahidi Fort, is a must-visit, providing insight into Dubai's transformation from a fishing village to a global metropolis.
Alserkal Avenue: Dubai's Artistic Haven
For those seeking a dose of contemporary culture, Alserkal Avenue is a hidden gem you shouldn't miss. Nestled in the industrial Al Quoz district, this artsy neighborhood is home to a thriving community of galleries, studios, and creative spaces. Explore the diverse range of art installations, exhibitions, and workshops by emerging local and international artists. Whether you're an art enthusiast or simply curious, Alserkal Avenue promises a unique and thought-provoking experience.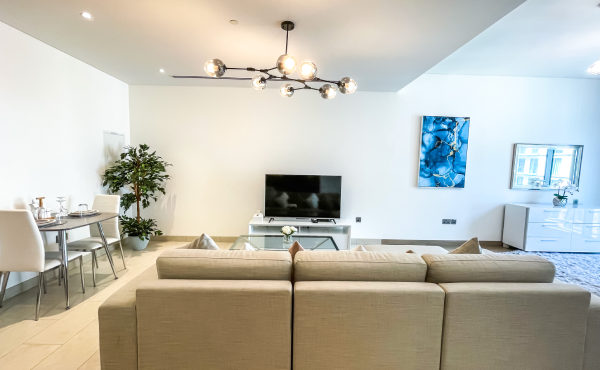 The Quranic Park: A Spiritual Oasis
Amidst the skyscrapers and bustling streets, the Quranic Park offers a serene and spiritually enriching experience. Located in Al Khawaneej, this park showcases various plants and trees mentioned in the Quran, accompanied by informative plaques explaining their significance. The park also features a beautifully landscaped garden with walking paths, a lake, and a glasshouse housing a collection of Quranic manuscripts and calligraphy. It's a perfect spot for reflection and learning about Islamic culture.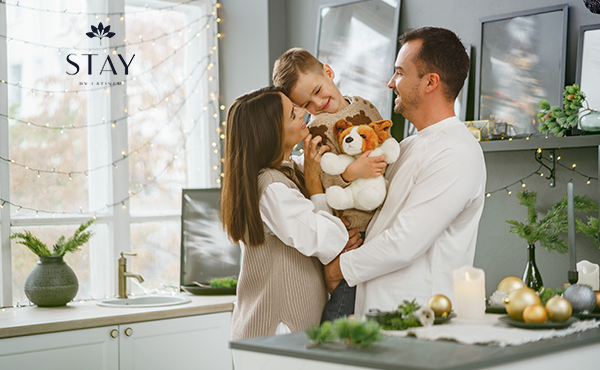 Dubai Safari Park: A Wildlife Adventure
While Dubai is known for its opulence, it also has a hidden gem for nature enthusiasts – the Dubai Safari Park. This expansive wildlife reserve is home to a wide array of animals, from lions and giraffes to Arabian oryx and crocodiles. Unlike traditional zoos, the park focuses on creating a natural habitat for the animals, allowing them to roam freely in spacious enclosures. It's an excellent place for families to learn about conservation efforts and witness the beauty of the animal kingdom.
Hatta: Dubai's Mountain Escape
Escape the bustling city and head east to Hatta, a mountainous enclave within Dubai's borders. Here, you'll find stunning landscapes featuring rugged mountains, turquoise lakes, and lush greenery. The Hatta Heritage Village is a must-visit, offering insights into the region's history and culture. You can also embark on outdoor adventures such as hiking, mountain biking, and kayaking in the serene Hatta Dam. Hatta provides a refreshing change of pace from Dubai's urban buzz.
The Dubai Opera Garden: An Oasis of Elegance
While the Dubai Opera itself is not exactly a hidden gem, its accompanying Opera Garden often escapes the limelight. This beautifully landscaped garden offers breathtaking views of the Burj Khalifa and the Dubai Fountain. It's a peaceful oasis amid the city's hustle and bustle, perfect for a leisurely stroll or a romantic evening. Keep an eye out for outdoor concerts and events, which occasionally take place here, adding a touch of magic to the atmosphere.
The Coffee Museum: A Caffeine Lover's Paradise
Dubai's Coffee Museum is a charming treasure trove for coffee connoisseurs and history buffs alike. Tucked away in the historic Al Fahidi district, this quaint museum offers a journey through the history of coffee, from its discovery in Ethiopia to its global spread. You can explore a fascinating collection of coffee-related artifacts, ancient brewing methods, and even savor a cup of traditional Arabic coffee. It's a delightful and educational experience in the heart of old Dubai.
Al Mamzar Beach Park: A Secluded Coastal Retreat
Dubai is renowned for its pristine beaches, but Al Mamzar Beach Park is often overlooked in favor of more popular spots. Located near the Dubai-Sharjah border, this hidden gem boasts a secluded coastline, lush green picnic areas, and picturesque lagoons. It's a perfect place for a relaxed family day out, complete with barbecue facilities, playgrounds, and swimming areas. Al Mamzar Beach Park offers a tranquil escape from the city's hustle and bustle.
Jumeirah Archaeological Site: Unearthing Dubai's Past
For history enthusiasts, the Jumeirah Archaeological Site is a remarkable find. Situated in the upscale Jumeirah district, this site dates back to the Abbasid era and provides a glimpse into Dubai's ancient past. Wander through the ruins of old houses, watchtowers, and mosques while enjoying the peaceful ambiance. It's a stark contrast to the modernity that surrounds it and a reminder of Dubai's roots as a humble fishing and pearl diving village.
The Dubai Miracle Garden: Floral Fantasyland
While the Dubai Miracle Garden isn't entirely unknown, it's often overshadowed by other attractions. This enchanting garden is a visual spectacle, featuring over 50 million blooming flowers arranged in intricate designs and patterns. The garden is especially stunning during the winter months when the weather is pleasant, and the flowers are in full bloom. It's a fantastic place for a leisurely stroll or a memorable photoshoot amidst a sea of vibrant colors.
In conclusion, Dubai is a city that continually surprises and captivates its visitors. Beyond the iconic landmarks and modern extravagance, it hides a tapestry of rich cultural experiences, natural beauty, and historical treasures waiting to be uncovered. From the winding streets of the Al Fahidi Historical Neighborhood to the serene landscapes of Hatta, each hidden gem adds depth and character to this dynamic city. So, the next time you find yourself in Dubai, take a detour from the beaten path and explore these lesser-known wonders. You'll discover a side of Dubai that's as intriguing as it is enchanting, and you'll come away with memories that go beyond the glitz and glamour. When you're ready to relax after a day of exploration, our Stay holiday homes will be waiting to offer you a comfortable and welcoming retreat. Choose Stay Holiday Homes for your next Dubai adventure.