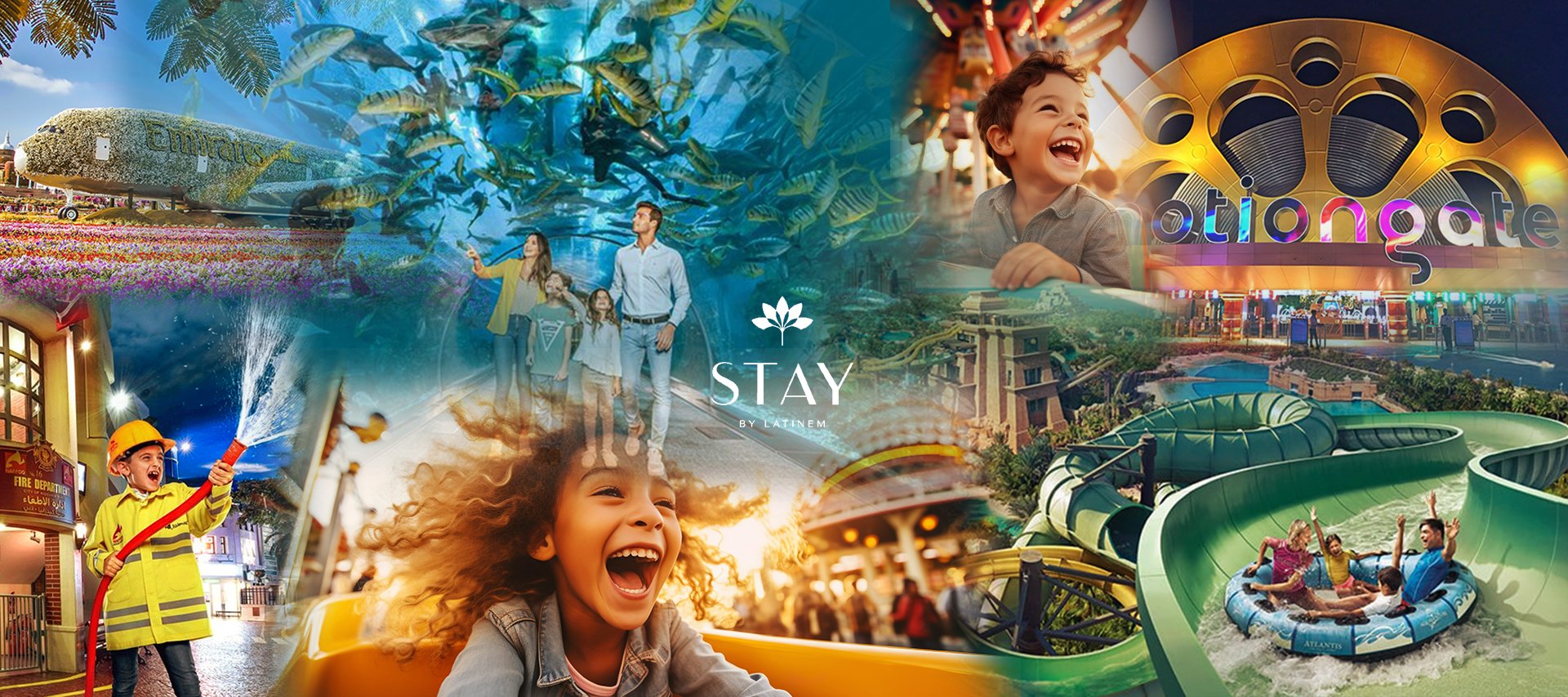 Are you planning a family trip to Dubai and looking for kid-friendly activities that will keep everyone entertained? Look no further! Dubai is a city filled with exciting attractions and adventures suitable for families. Plus, with Stay by Latinem Holiday Homes' comfortable accommodations, your family can enjoy the perfect home away from home during your Dubai vacation.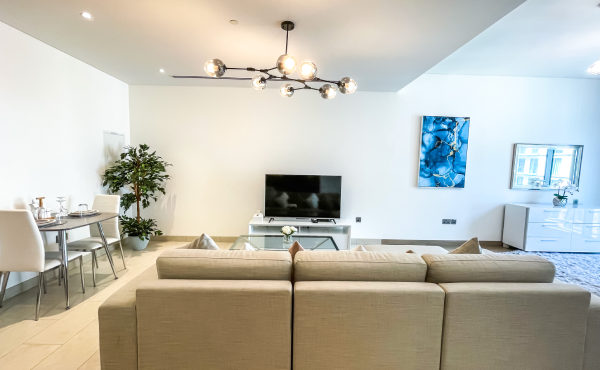 Dubai Parks and Resorts
If you're seeking thrilling adventures, Dubai Parks and Resorts is the place to be. This massive entertainment complex features several theme parks, including LEGOLAND Dubai, Motiongate Dubai, and Bollywood Parks Dubai. With rides, shows, and attractions for all ages, it's a day of fun for the whole family.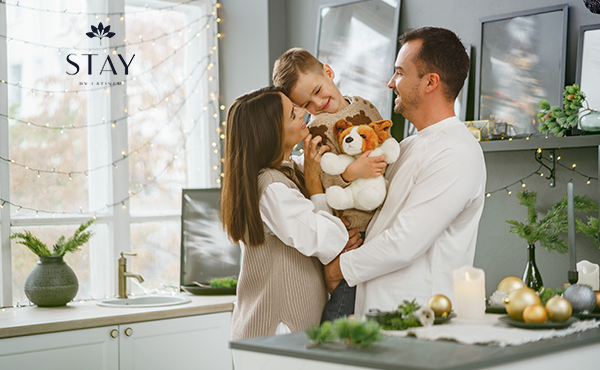 Dubai Aquarium & Underwater Zoo
Located within the Dubai Mall, the Dubai Aquarium is one of the largest suspended aquariums in the world. Your family can marvel at the incredible marine life, including sharks and rays. Don't forget to explore the Underwater Zoo, where kids can learn about various aquatic species.
KidZania Dubai
KidZania is an educational and entertainment center that allows children to role-play in a variety of professions, from doctors to firefighters. It's both fun and educational, making it an excellent choice for families.
Wild Wadi Waterpark
Beat the Dubai heat at the Wild Wadi Waterpark, offering numerous water rides and slides suitable for all ages. Whether you're looking for a relaxing float down the lazy river or an adrenaline-pumping slide, you'll find it here.
Dubai Miracle Garden
Wander through the Dubai Miracle Garden, a floral paradise featuring breathtaking displays of vibrant flowers. Kids will love exploring the different themed gardens and taking memorable photos.
Dubai Butterfly Garden
The Dubai Butterfly Garden is another fantastic attraction for families. It's a tropical garden filled with colorful butterflies, making it a serene and educational experience for all.
IMG Worlds of Adventure
IMG Worlds of Adventure is the world's largest indoor theme park, featuring attractions based on popular characters from Marvel, Cartoon Network, and more. It's an immersive experience that the whole family can enjoy.
When traveling with family, comfort and convenience are paramount. That's where Stay Holiday Homes comes in. Our holiday homes in Dubai provide spacious and fully furnished short-term rental apartments that are perfect for families. With multiple bedrooms, a fully equipped kitchen, and all the amenities you need, you can enjoy a home away from home in the heart of Dubai.
Whether you're looking for apartments to rent in Dubai for a holiday or planning a short stay in the city, Stay Holiday Homes offers the best rooms and accommodations. We understand that family vacations should be stress-free and enjoyable, and our holiday homes in Dubai are designed to ensure just that.
So, when you're planning your family-friendly Dubai vacation, consider Stay Holiday Homes for your staycation in Dubai. With comfortable accommodations and these fantastic family-friendly activities, you're in for an unforgettable trip to this vibrant city.