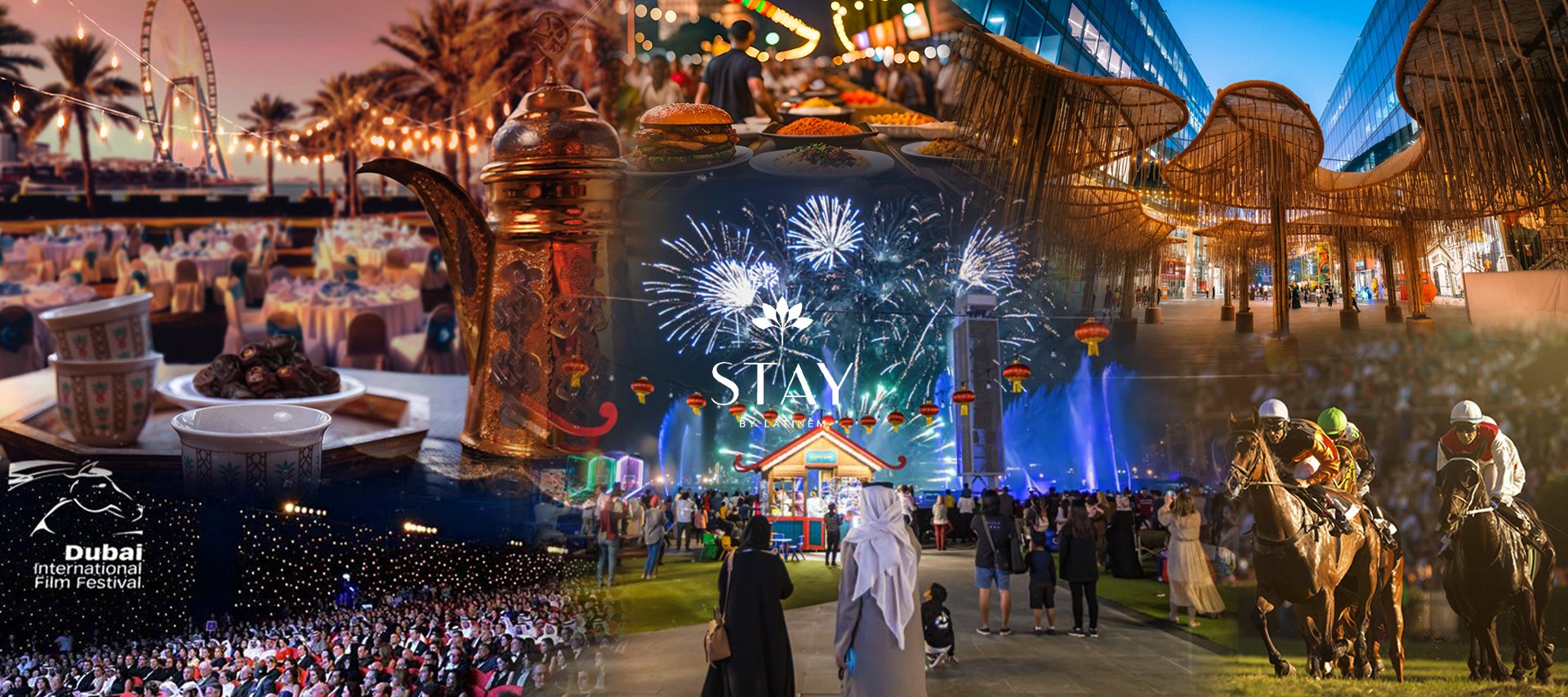 Dubai, a dazzling metropolis nestled in the heart of the United Arab Emirates, is not only renowned for its futuristic architecture, opulent lifestyle, and unparalleled luxury but also for its vibrant and diverse calendar of festivals and events that take place throughout the year. This city has transformed into a global hub for culture, entertainment, and celebrations, attracting millions of visitors from around the world. From traditional Emirati festivals to cutting-edge international events, Dubai offers a year-round extravaganza that caters to every taste and preference.
If you're planning a memorable holiday in Dubai and seeking the perfect accommodations, look no further than short-stay apartments like Stay by Latinem in Dubai offered by the top-notch holiday homes company in the city. Whether you're on a staycation in Dubai or in search of a Dubai vacation home rental, these apartments provide the ideal blend of comfort and convenience, making you feel right at home away from home. With options ranging from apartments to rent in Dubai holiday spots to luxurious places to stay in Burj Khalifa Dubai, you can enjoy in one of our short-term monthly rentals that suits your preferences. Experience the best of Dubai with an unforgettable stay at Stay Holiday Homes.
January: Dubai Shopping Festival (DSF)
Kicking off the year with a bang is the Dubai Shopping Festival (DSF), a retail extravaganza that runs for an entire month. Shoppers and bargain hunters from all corners of the world flock to Dubai to take advantage of unbeatable discounts on luxury brands, electronics, jewelry, and much more. Alongside shopping, DSF features dazzling fireworks, live concerts, and entertainment, making it an unforgettable start to the year for visitors and residents alike.
February: Dubai Food Festival
Food enthusiasts, get ready to indulge in a culinary journey like no other during the Dubai Food Festival. This month-long celebration showcases Dubai's diverse food scene, with a myriad of food events, food truck gatherings, celebrity chef demonstrations, and international cuisine tastings. It's a gastronomic adventure that highlights the city's multicultural influences and vibrant dining culture.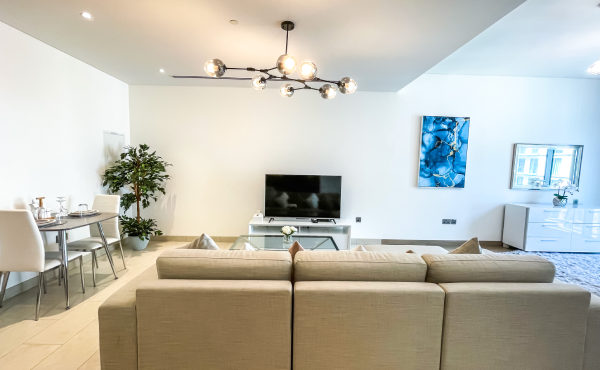 March: Dubai Jazz Festival
Music lovers rejoice in March as the Dubai Jazz Festival takes center stage. This event attracts world-class jazz, pop, and rock artists, creating an electrifying atmosphere at the Dubai Media City Amphitheater. Concert-goers can groove to the tunes of renowned musicians while enjoying stunning views of the city skyline.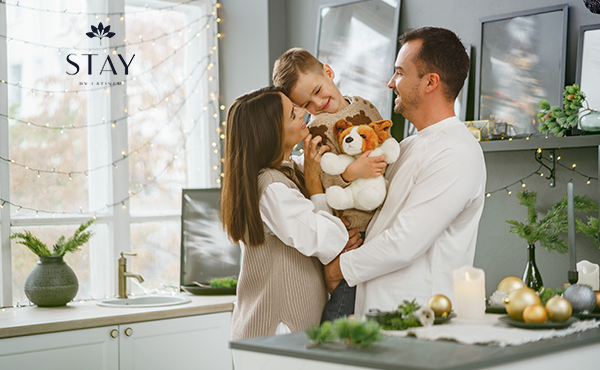 April: Dubai World Cup
Dubai World Cup is a prestigious horse racing event that draws horse racing enthusiasts, celebrities, and royalty from across the globe. Held at the iconic Meydan Racecourse, it is the world's richest horse race and a spectacle of fashion, entertainment, and sportsmanship.
May: Ramadan
While not an event in the traditional sense, the holy month of Ramadan is a significant part of Dubai's cultural calendar. It is a time of reflection, fasting, and prayer for Muslims, and visitors are encouraged to respect local customs and traditions. After sunset, the city comes alive with lavish Iftar feasts and vibrant activities in the bustling streets of Old Dubai.
June: Dubai Summer Surprises (DSS)
To beat the summer heat, Dubai hosts the Dubai Summer Surprises (DSS) – a family-friendly festival that offers incredible deals on shopping, entertainment, and dining. During DSS, Dubai's malls and attractions provide special promotions and activities to keep both tourists and residents entertained throughout the scorching summer months.
July: Dubai Sports World
Dubai Sports World is a haven for sports enthusiasts during the summer. Held at the Dubai World Trade Centre, it features a wide range of indoor sports facilities, from basketball and football to tennis and martial arts. It's a great way to stay active and escape the summer heat.
August: Eid al-Adha
Eid al-Adha, also known as the "Festival of Sacrifice," is one of the most important Islamic holidays. It is marked by communal prayers, charitable acts, and the sacrifice of an animal, typically a sheep or goat. The festivities create a sense of unity and generosity throughout the city, with traditional food and family gatherings being at the heart of the celebrations.
September: Dubai International Film Festival (DIFF)
For film enthusiasts, September brings the Dubai International Film Festival (DIFF), a showcase of international and regional cinema. DIFF attracts acclaimed filmmakers, actors, and cinephiles, providing a platform for the screening of thought-provoking films and discussions about the art of filmmaking.
October: Dubai Design Week
Dubai Design Week celebrates creativity and innovation, with a focus on architecture, fashion, and interior design. The event features exhibitions, installations, workshops, and talks by leading designers and architects from around the world. It's a must-visit for anyone interested in design and aesthetics.
November: Dubai Airshow
The Dubai Airshow is a biennial event that captures the fascination of aviation enthusiasts. It brings together the world's leading aerospace and defense companies, showcasing the latest in aviation technology, aircraft displays, and breathtaking aerobatic performances. This event is not only a treat for aviation enthusiasts but also a significant platform for industry professionals.
December: Dubai International Film Festival (DIFF)
Closing out the year is the Dubai International Film Festival (DIFF), offering another opportunity for film enthusiasts to immerse themselves in the world of cinema. The festival's red-carpet events, screenings, and industry discussions make it a fitting conclusion to Dubai's eventful calendar.
In conclusion, Dubai's festivals and events are a reflection of the city's dynamism and cultural diversity. They offer a unique opportunity to experience the blend of tradition and modernity that defines Dubai. Whether you're looking to shop till you drop, savor international cuisines, enjoy world-class entertainment, or simply immerse yourself in local culture, Dubai's calendar is brimming with choices. It's no wonder that Dubai has earned its reputation as a city of celebration, where every month brings new experiences and memories waiting to be made. So, pack your bags and prepare to join this extraordinary city's festivities. Dubai is waiting to welcome you with open arms and an eventful calendar that will leave you spellbound. What will also leave you in awe is our collection of Stay Holiday Homes, which gives you luxury living and comfort within its four walls. If you plan on visiting Dubai for its many festivals and events, make sure to experience your holiday with us at Stay by Latinem.