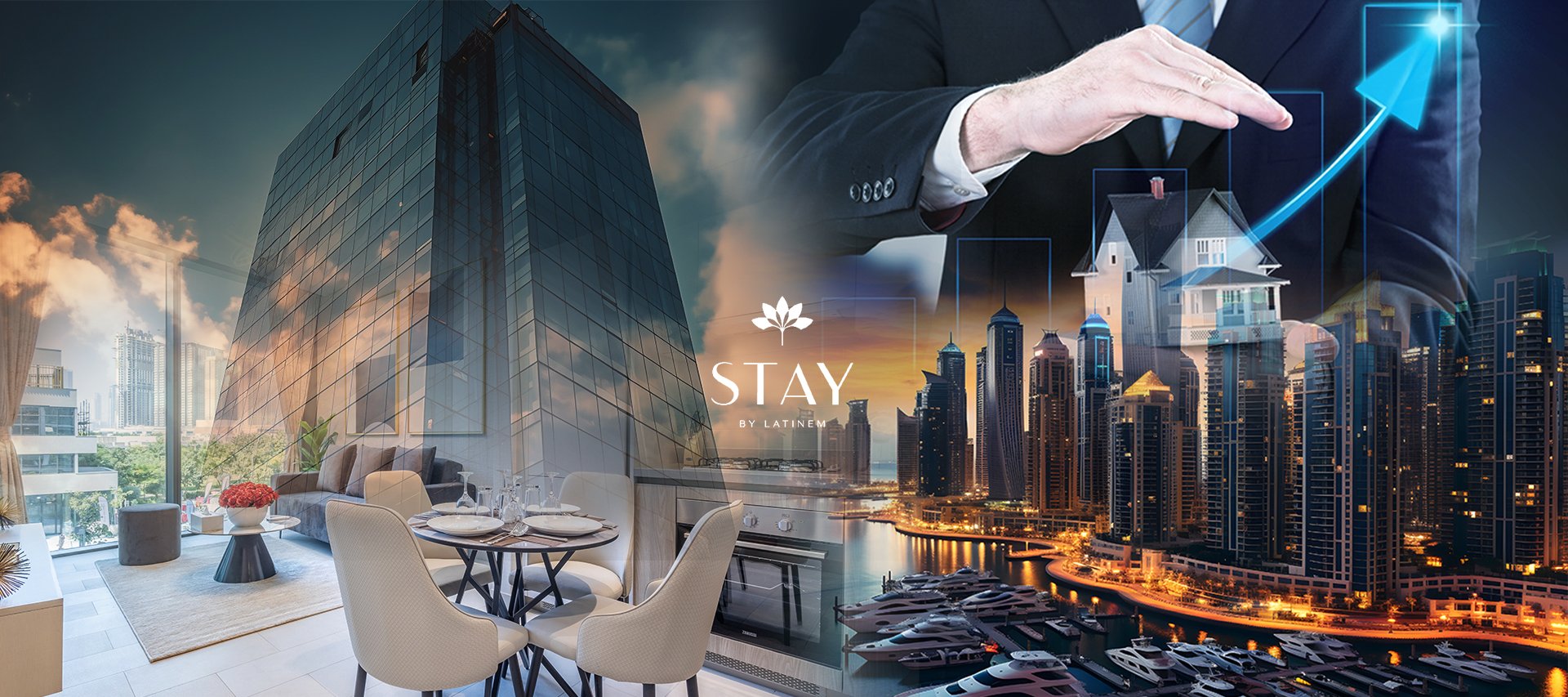 In the ever-evolving landscape of real estate, a new trend is making waves among homeowners seeking both immediate returns on investment and long-term property ownership. The concept of converting one's residence into a holiday home is revolutionizing the industry, and Stay by Latinem Holiday Homes is at the forefront of this transformation. In this blog, we explore the rewarding journey of turning your property into a holiday  home, including the promise of quicker ROI and the allure of premium amenities and furnishings.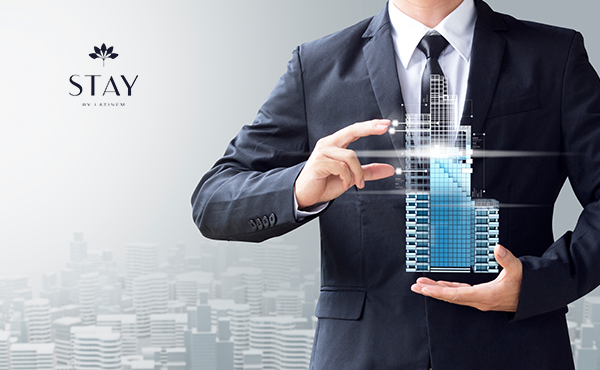 Unlocking Quicker Returns on Investment
The decision to convert your residence into a holiday home is not just a smart investment move; it's a path to quicker returns. Here's how:
Year-Round Income:
Your property is no longer confined to being a place you call home. By making it available for holiday rentals, you open the door to a steady stream of income throughout the year. Dubai's status as a top tourist destination ensures a constant demand for holiday homes.
Short-Term Rentals:
The appeal of short-term rentals, often favored by tourists, means you can command premium rates. Short stays translate to higher per-night charges, ultimately leading to a faster return on your investment.
Flexibility in Usage:
Converting your property to a holiday home doesn't mean you lose the option to stay in it. You can block out the dates you wish to use it personally, ensuring that you enjoy the best of both worlds.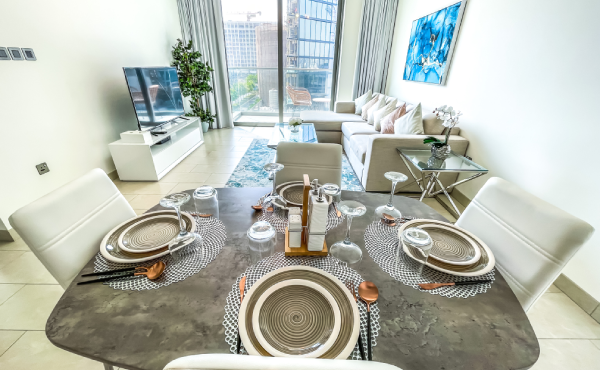 Premium Amenities and Furnishings: A Win-Win
At Stay by Latinem Holiday Homes, we understand the importance of offering an exceptional experience to our guests. As a property owner in our network, you benefit from:
High-End Appliances:
We furnish your property with top-of-the-line appliances, ensuring that your guests enjoy the utmost convenience and comfort during their stay. This, in turn, adds to the appeal of your holiday home, attracting more guests.
Luxurious Furniture:
Our commitment to excellence extends to the furnishings we place in your property. Your holiday home will boast premium furniture that enhances the overall aesthetic and comfort, setting it apart in the competitive holiday rental market.
Guest-Focused Amenities:
We offer a wide array of amenities that cater to the needs and desires of travelers. Whether it's high-speed internet, a well equipped kitchen, or a fitness center within the residential community, your holiday home is designed to provide a superior guest experience.
One Year to Ownership
One of the most enticing aspects of converting your property into a holiday home with Stay by Latinem Holiday Homes is the promise of ownership after just one year. This unique opportunity allows you to enjoy the financial benefits of a holiday home while retaining long- term ownership of your property.
The process is simple
Conversion:
We convert your property into a high-quality holiday home, complete with the finest furnishings and amenities.
Rental Income:
You start earning rental income from day one, enjoying the financial rewards of your investment.
Ownership Transition:
After just one year, you officially become the owner of your property, with all the benefits and possibilities that come with it.
In summary, converting your residence into a holiday home is a promising venture with numerous advantages. You can expect a quicker return on your investment, access to premium appliances and furnishings, and the assurance of owning your property after just one year. Stay by Latinem Holiday Homes is your trusted partner in this transformative journey, offering all the support and expertise you need to make the most of your
investment.
Embark on this exciting venture today and experience the lucrative world of converting properties to holiday homes with Stay Holiday Homes. It's a decision that brings both financial rewards and the satisfaction of owning a premium property in Dubai.