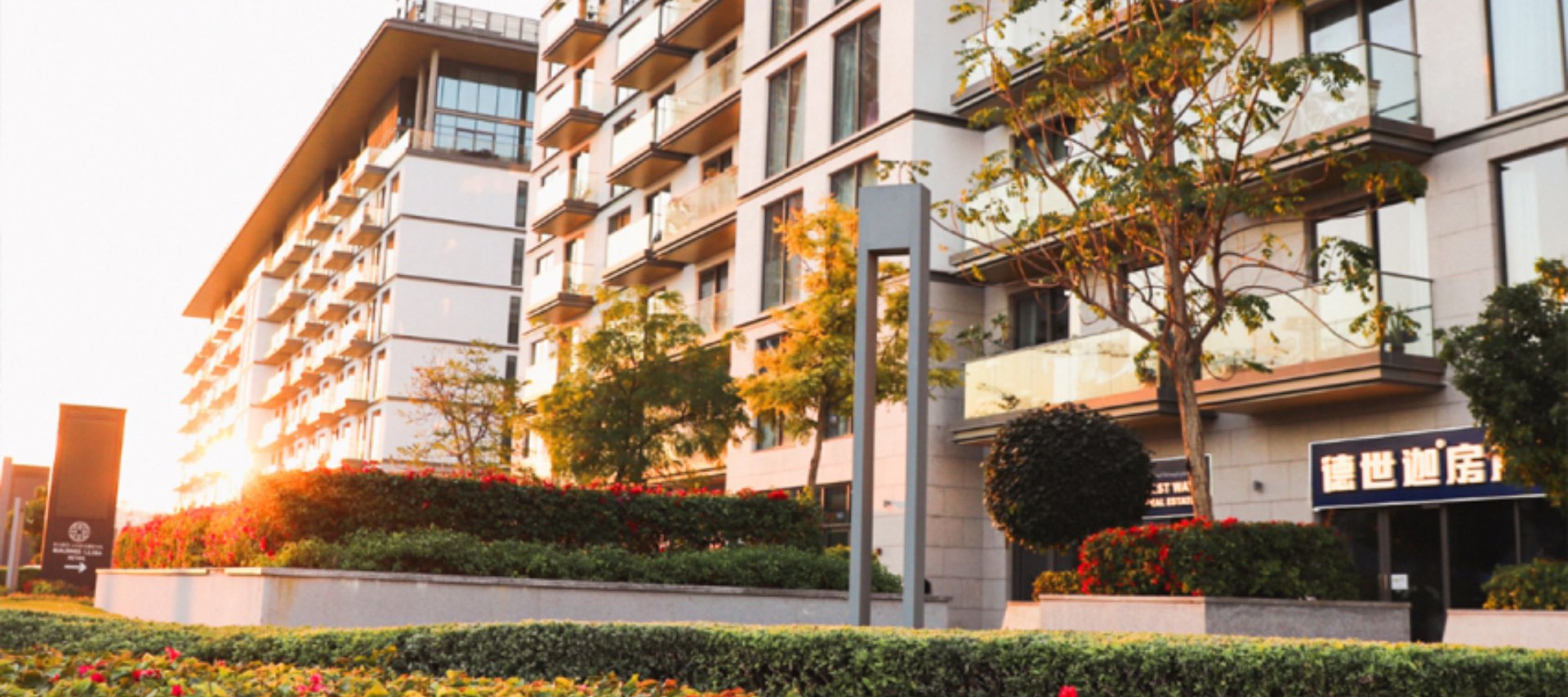 Stay by Latinem is a DTCM-certified premium assets management corporation that focuses primarily on providing elegant holiday-homes and serviced apartments for rent in Dubai.
We are amongst the top holiday-home businesses in Dubai, providing high-end vacation homes in Dubai, in some of the most sought-after locations within the city. Stay by Latinem Holiday Homes provide you with easy access to major tourist attractions, excellent dining options in the vicinity, and unique adventure activities around the city.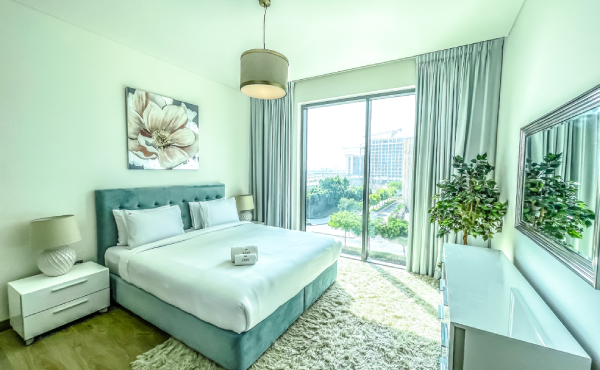 Lavish interiors and luxurious amenities will make your visit, without a doubt, unforgettable. Our holiday-homes give you the chance to experience a unique brand of luxury, comfort, and elegance, to help you relax and rejuvenate.
Wake up in a beautifully designed one-bedroom apartment and enjoy your morning coffee in the spacious balcony. Enjoy walks in the tranquil green landscapes and step out to experience the charms of this exciting city. Stay holiday-homes are centrally located, and with a short drive, you can explore many of the city's prominent attractions, like the Meydan Racecourse, the Ras Al Khor Flora and Fauna Sanctuary, the Burj Khalifa, the Dubai Mall, and the Palm Jumeirah.
To ensure peace of mind, the community is monitored by 24/7 security. Admission is also allowed for individuals visiting the in-house guests. There is so much for guests to enjoy in-room and within the communal areas, and we recommend you stay with us to experience the full range of what we have to offer.  Read more about some of our top amenities and facilities, all designed with you in mind.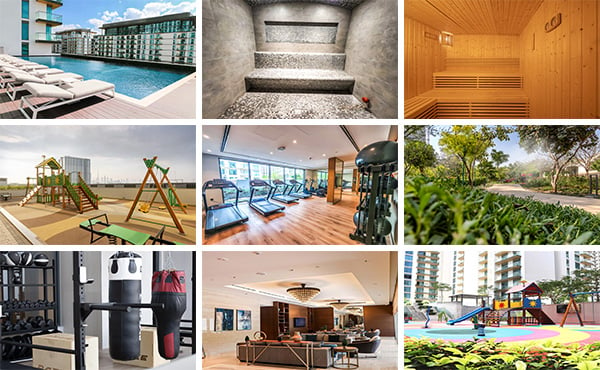 Leisure & Fitness
Rejuvenate in one of our stunning temperature-controlled swimming pools found across all Stay holiday-homes. Get in a workout at the fully equipped gyms, relax at our gorgeous sauna and steam room or enjoy a refreshing walk along the lush green pathways found across all our properties.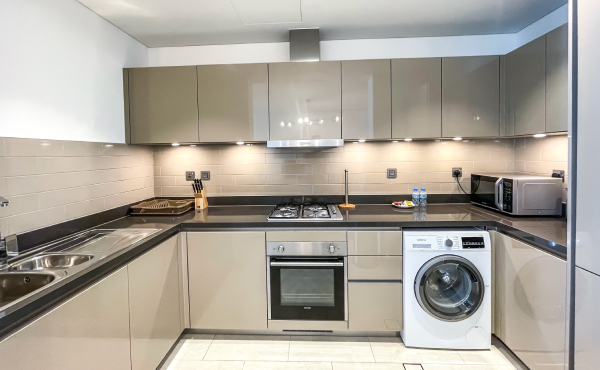 Luxury Kitchen
Our kitchens act as a calm backdrop to your living same with high-quality cabinets and countertops, and minimalist features and colour palettes. Stay by Latinem kitchens come fully equipped with luxury utensils and cutlery. Modern amenities such as electric kettles, microwaves, refrigerators, and washing machines are provided in all Stay holiday-homes to giving you the option to self-cater.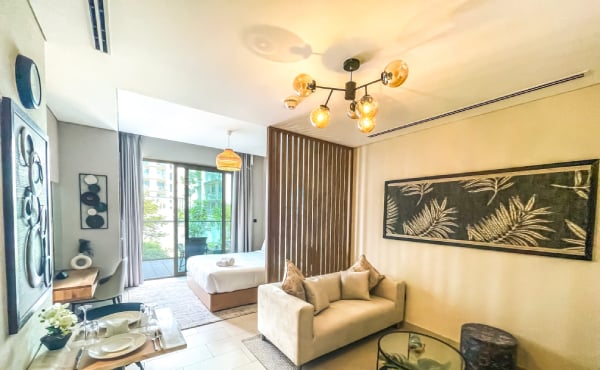 Beautiful Interiors
All our holiday-homes are designed to emanate luxury, elegance, and richness. We have given detailed attention to all our furnishings and bedding to ensure the living space and bedrooms are chic, yet comfortable.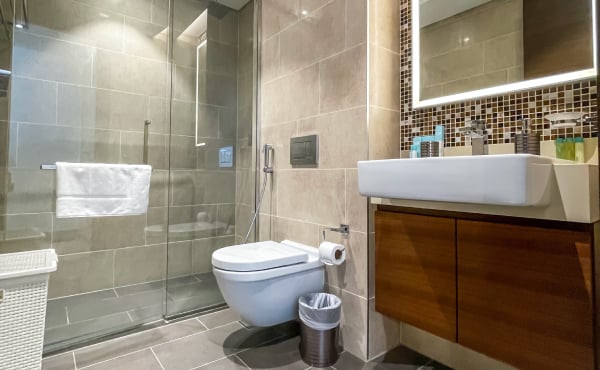 Modern Bathrooms
Bathrooms are more than just a functional space. All our holiday-homes bathrooms are functionally designed with exceptional finishing. Luxury toiletries and towels are provided in all the rooms for your comfort.
Technology
Stay by Latinem Holiday Homes have modern technologies to ensure you have a pleasant stay. We provide high-speed internet (Wi-Fi) across all areas and smart TVs (cable access) for your comfort and convenience, while some of our apartments are fully enabled with smart technology.
When you are planning your next business trip or holiday getaway in Dubai, we guarantee that Stay by Latinem is your best choice. We have gone the extra mile to ensure our holiday-homes provide you with everything you need to make every stay enjoyable and memorable.